Meet the team
Slovakia Explorer is a small, friendly business, which employs local people and local guides. Each one has a passion for this beautiful, mountainous country and a knowledge of Slovakia that is second to none. We're proud of the people we have working here, and thought you might like to meet us.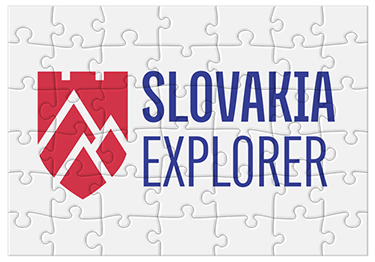 Petr Ivanek
CEO and Product Manager
Petr started Slovakia Explorer 15 years ago after spending time in London, learning the English language and studying business. Travelling made him realise that the tourism industry was for him and that he wanted to show people the real side of his beautiful country. Passionate about the outdoors, he loves showing his three boys the wonders of the mountains by foot or on two wheels. Petr also enjoys spending time in his vineyard or at the apiary where he looks after his 12 beehives. 
Romana Ivankova
Head of Finance & Reservations Assistant
Bitten by the love bug in more ways than one, Romana got into the travel industry when she met her now husband, Petr. She loves being out and about in the Slovakian Tatra Mountains and has made it her mission to explore as many hidden corners of what she describes as "the most beautiful mountains in the world" as she possibly can. Both she and Petr love local folklore and the traditional costumes of western Slovakia, which is where they live.
Jenny Hendry
Copywriter, New Business Development Manager
Based in the UK, Jenny helps to write creative copy for the website and look for new partner opportunities for Slovakia Explorer. Jenny trained in journalism, and then fell into tourism after a spell travelling across several continents. She has since worked for a number of different adventure tour operators in a product and strategic capacity. Now a mum-of-two, Jenny enjoys exploring the countryside, running and yoga.


Peter Gbúr
Guide and Product Assistant
Peter is a ski instructor, photographer and English teacher rolled into one. His passion for Slovakian geography and traditions will inspire you as you travel with him; he'll play the fujara flute, and guide you on bike or foot through the Slovakian mountains. His 24 years' tour leader experience and many roles engaging children, make him the perfect family guide.

Dana Hromádková
Guide and Product Assistant
Dana lives and breathes the Slovakian mountains! From her home in the High Tatras, she guides our cycling trips. That is, when she's not out and about skiing, mountain and ice climbing, hiking and cycling! Dana has travelled the world and this, combined with her long leadership experience, make her the perfect person to explore with.


Daniel Michna
Bike Mechanic
Daniel is Slovakia Explorer's technical expert. He spends his time making sure all of the bikes are in perfect working order for the company's cycling adventures. When he's not tinkering, father-of-two Daniel loves being out and about exploring the many cycling trails that Slovakia has to offer. He helps us to find the best routes for your holiday.
Ján Makovník
Guide and Product Assistant
Jan is a never-stop-smiling enthusiast who loves nature and getting to know new people.  Born in the Slovak mountains spent his childhood cross country skiing. To explore life Jan lived in Germany and Italy moving on to graduate at the University of Surrey in the UK. Doing sports is second nature to Jan, be it hiking, running, workouts, yoga, cycling or paragliding. His abilities and attitude to life make him a perfect guide for any your trips.