One of the many surprises of every traveller visiting the Slovakian Tatras for the first time is the number of mountain lakes, which you might encounter with during your hikes or treks.  These mountain lakes aren't huge in size, but that doesn't detract from their beauty. 
Here is my list of 5 MUST visit mountain lakes in the Tatra Mountains in Slovakia.
STRBSKE PLESO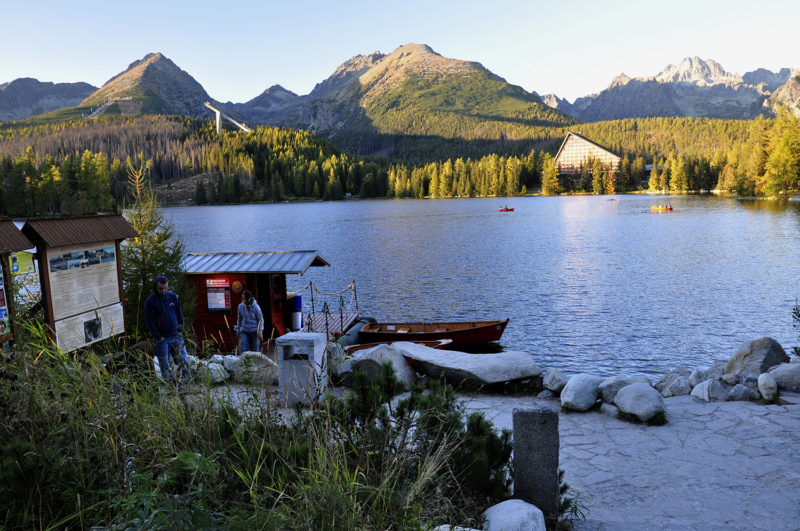 Located in the highest village in Slovakia, this is a real paradise for sport lovers.  In the summer season this lake is a popular starting point of many great walks to various points of interest including the waterfall Skok (jump) and number of mountain huts. A popular activity, mainly for families with children, is also traditional boating on this lake.  
In the winter, Strbske Pleso Lake and its surroundings is one of the most popular areas in the whole of Slovakia for cross country skiing.  You will find runs of all grades with number of stunning view points! 
POPRADSKE PLESO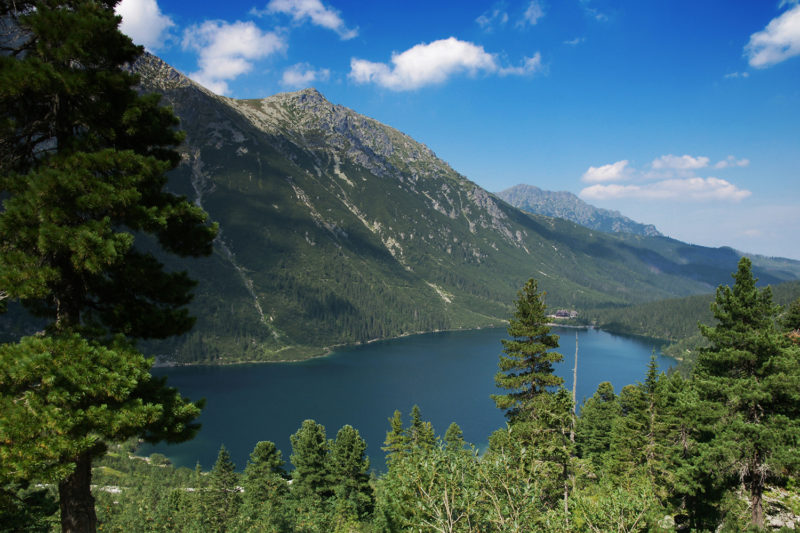 The size of 2 football stadiums, this is the fourth biggest mountain lake in the entire Tatras and is the starting point of the most popular climb to the peak of Rysy, reaching a height of 2503m. above sea level, giving you breath taking panoramic views of a life time.  Accommodation is offered by two mountain huts located right next to the lake giving you the opportunity to spend the night almost in the middle of nowhere. 
SKALNATE PLESO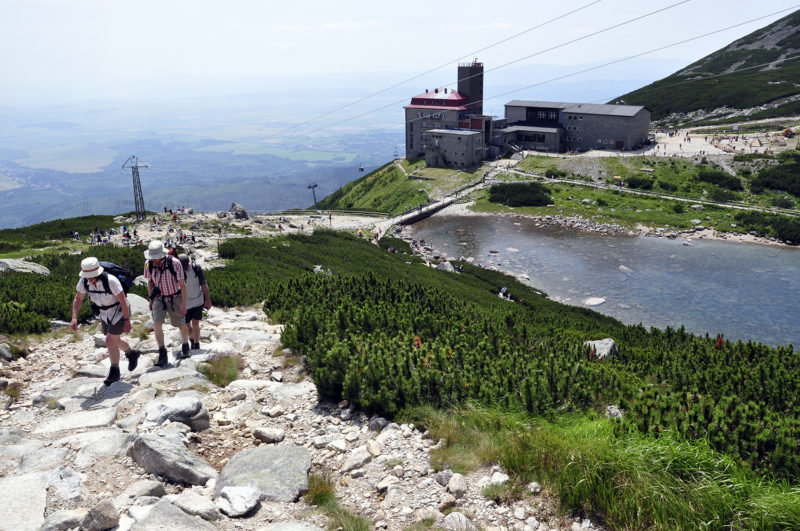 Thanks to the cable car that goes directly to this lake, this is probably the most visited destination in the High Tatras. Strbske Pleso is a cross road of number of popular walks and treks, here you will also find an astronomical observatory and number of attractions for the whole family. From Skalnate Pleso you have then the opportunity to take another cable car to Lomnicky Peak, the second highest peak in Slovakia. Here at an altitude of 2634 m. you can fully soak up the majesty of the Slovak mountains. 
HINCOVO PLESO
The biggest and the deepest of all of the 130 counted lakes in the High Tatras.  The lake, located in the upper part of Mengusovska Dolina valley, is relatively remote from civilisation.  Therefore, to visit this lake you either need to be physically very fit or split the trip into two days with an overnight at a Popradske Pleso. 
VELICKE PLESO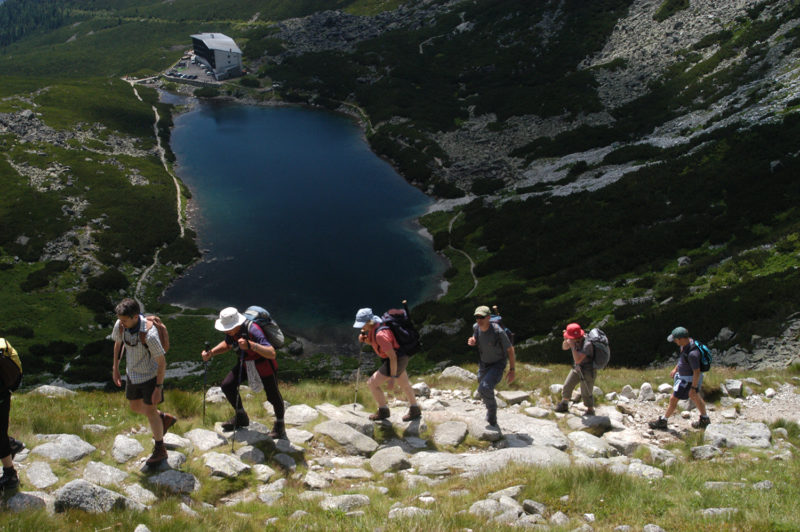 Located by the mountain hotel of Sliezsky Dom, this is again a popular spot in the High Tatras.  Don't be surprised to see marmots playing on huge rocks here or even chamois on the close rocky walls. 
If you like the sound of this, and you are perhaps looking for a new adventure for your family, group of friends or perhaps colleagues, why not to come to Slovakia?   
by: Petr Ivanek, Slovakia Explorer