The Tatra Mountains are a great destination for numerous winter activities. In the beautiful surroundings of the Slovakian mountains you really can experience adventures of a life time with your family and friends. The Tatra Mountains which are an extension of the Alps form the natural border between Slovakia and Poland and provide amazing conditions for many winter activities at a price that you can afford.  
Down-Hill Skiing and Snowboarding
The Slovakian Tatra Mountains can proud themselves with the highest peaks in Eastern Europe with heights of up to 2,654 metres. Therefore, no wonder that it is Slovakia where you can experience some of the best skiing in Eastern Europe.  With huge investments in recent years, the lifts are modern with heated seats and bubble covers. 
Cross Country Skiing 
If you are a lover of cross country skiing, mountainous Slovakia should be on your list. The beauty of Slovakia is that not only 2can you enjoy groomed ski trails around mountains, lakes and castles, but our paths will also take you to the real wilderness where you can experience skiing in deeper powdery snow in the fresh air while admiring the beauty of the countryside.
Snowshoeing and Winter Walking 
Thinking of trying snowshoeing? Hiking on snowshoes is an unforgettable experience and a great way to explore the winter wonderland. Snowshoeing is easy. We say, if you can walk, you can snowshoe, and no experience is necessary. Snowshoes make it easier to walk in deep snow and on icy surfaces, which means you can get to areas where others cannot. Join our experienced and knowledgeable, English-speaking guides for an epic day of snowshoeing winter discovery through Slovakia's protected areas and national parks.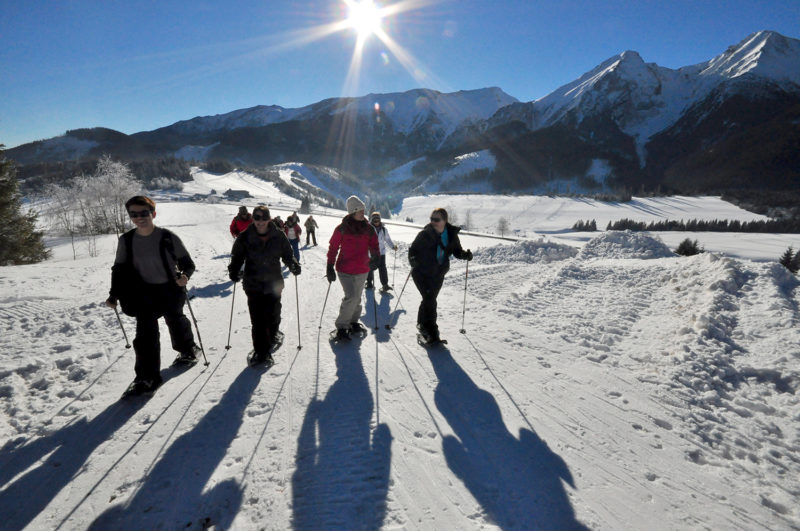 Dog Sledding 
One of the most adventurous winter activities, which you can enjoy with us, is certainly dog sledding. Experience this quite unique sport in one of our Tatra Mountain resorts, a great area for first timers.  Our team of mushers will teach you how to ride the sledge safely and with Slovakia Explorer you have the chance to try it yourself at a fraction of the price of other locations, such as Finland or Canada.
Thermal Pools 
What is considered as one of the greatest experiences in the winter months is to relax in hot outdoor thermal pools after a day in the snow. Within Europe, Slovakia is certainly at the forefront where you can experience this fantastic activity. Bathing below the snow-covered mountain peaks is truly an unforgettable experience. Slovakia offers top-notch entertainment and wellness!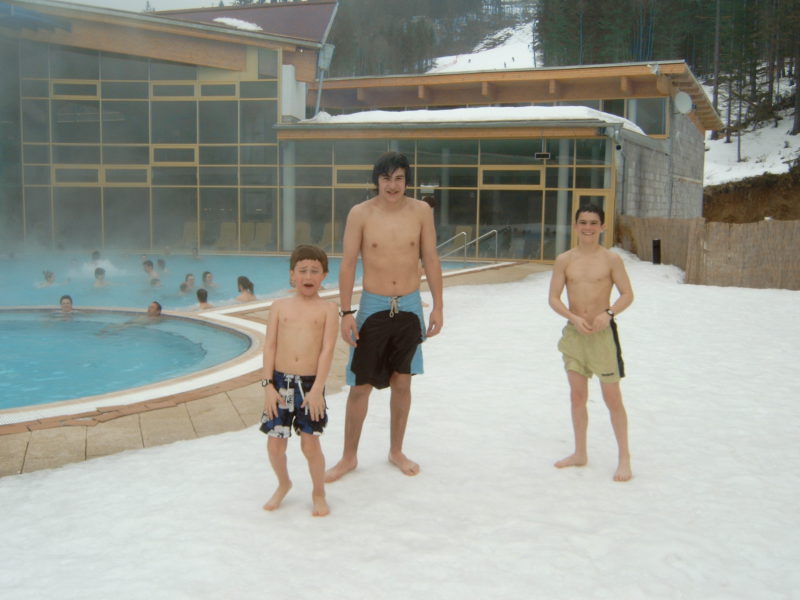 Feel Inspired?
Slovakia is an amazing and affordable country for winter holidays. Take a look at our most popular winter tours. It will be our pleasure to organize your winter holiday in spectacular Slovakia. You have our warmest invitation.