Thinking of exploring the High Tatras from Slovakia? Here are five unmissable sights to tick off while you're there…
1. See the giant ice dome in Hrebienok
The ski resort of Hrebienok is one of the most-visited destinations in the High Tatras, and the journey there is all part of the appeal. Take the funicular up from Starý Smokovec – just like Queen Elizabeth II once did – and follow one of the well-marked hiking trails to sites like the cascading Studený potok waterfalls. And if you visit in winter you can see a different kind of attraction altogether – the Tatra Ice Dome. Home to the unofficial world ice-sculpting championships, this huge icy chamber fills with competitors vying to win the title of Tatry Ice Master every year.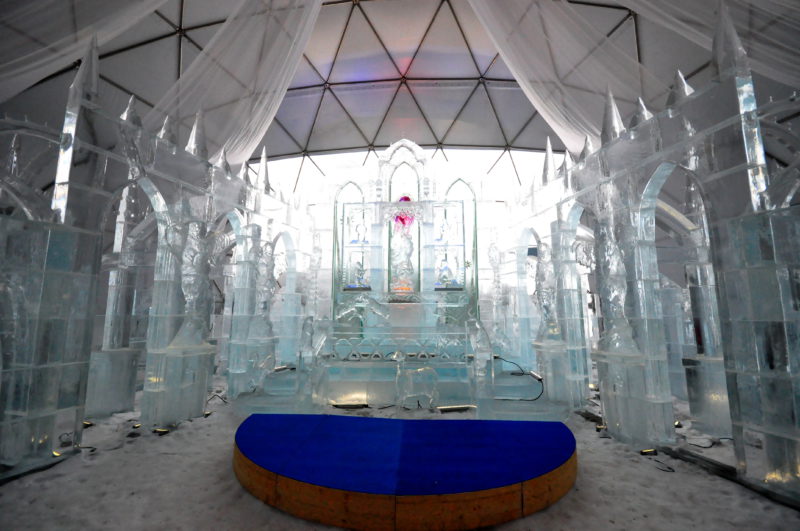 2. Visit the oldest hut in the High Tatras
Close to Hrebienok, near to the ridges of the Studenovodske waterfalls, you'll find Rainerova Chata – the oldest hut in the High Tatras. Built in 1863, the tiny hut is now run by Mr Petras, who serves snacks and drinks at an altitude of 1,301 metres all year round. Pop in for a mulled wine or a cup of Tatra tea, made with a mix of locally-grown herbs, and visit around Christmas to get a glimpse of the incredible nativity scene Mr Petras builds from snow every year.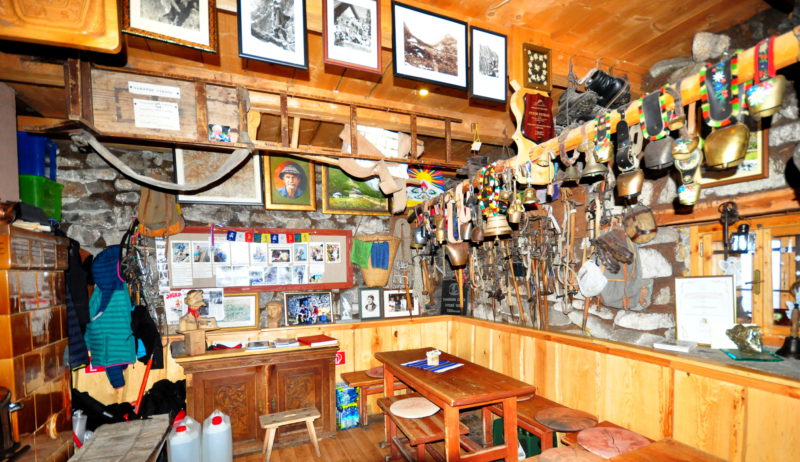 3. Walk around Liptov village
A walk around Liptov village is like stepping back in time – literally. This open-air museum is made up of a collection of buildings and landmarks gathered from 11 communities that were flooded due to the construction of the Liptovská Mara dam. Each building was dismantled then rebuilt here, and the site was opened as a museum in 1991. Walk round it and you can see everything from an early-Gothic church to the original village school, painstakingly rebuilt brick-by-brick.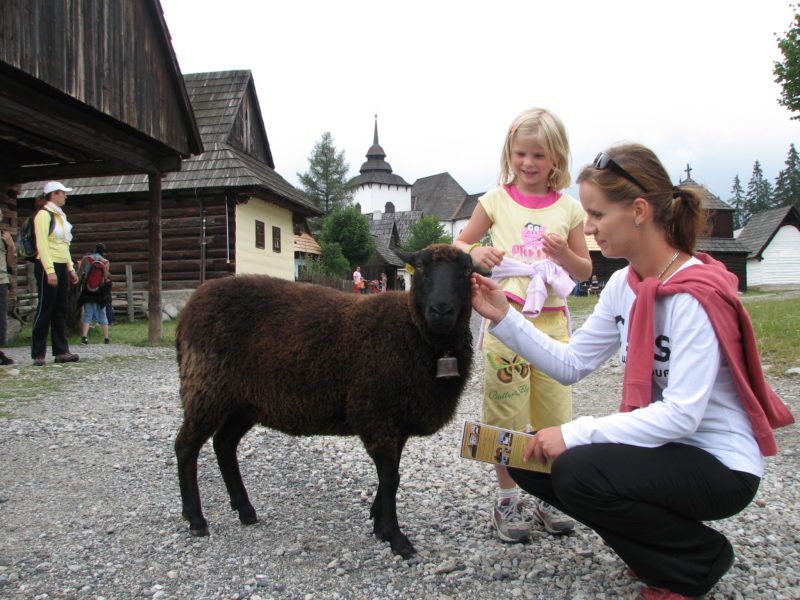 4. Step inside Belianska cave
This stalactite cave in the Slovakian part of the Tatra mountains is the only one open to the public, so it's understandably popular. Visit in the morning to beat the crowds, and step inside an eerie cave system full of strange shapes and otherworldly formations. Just make sure you pack warm clothes, because the temperature drops significantly once you're in there. And pop in to the Jaszczurówka Chapel on your way back – this pretty church is pin-drop peaceful.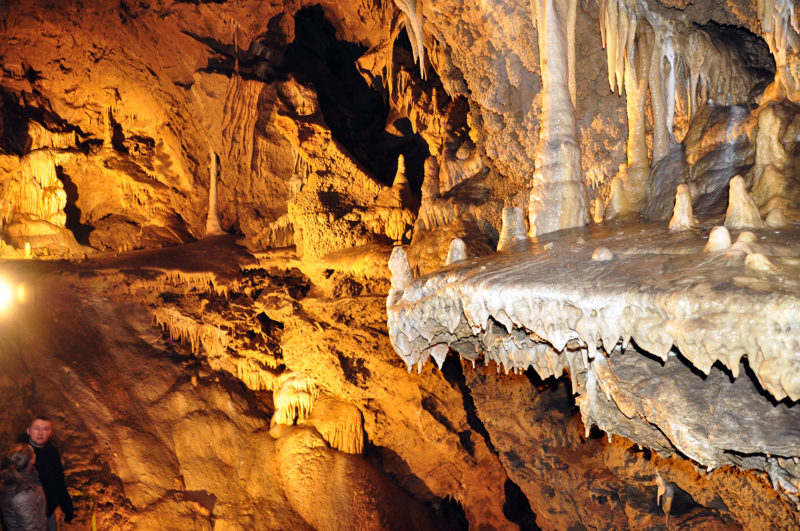 5. Sink into a thermal pool
When you've spent several days hiking or skiing in the High Tatras, nothing beats the feeling of sinking into a steaming hot thermal pool. Thankfully, aqua parks like Aqua City in Poprad have thermal pools aplenty – both indoors and outdoors – so you can do exactly that. There are 13 swimming pools here in total, alongside family-friendly water attractions and a list of wellness treatments including massages and beauty therapies. Best of all, the resort uses geothermal water and solar energy, so you can relax safe in the knowledge that it's totally eco-friendly.
You can see all these unmissable sights alongside Slovakia's capital city on our Bratislava and the High Tatras in Winter tour.